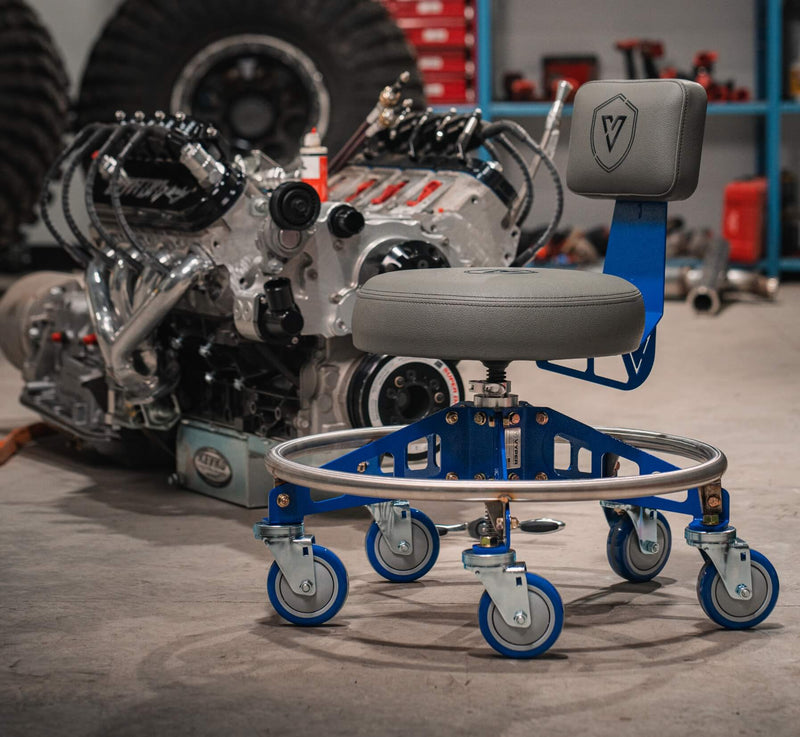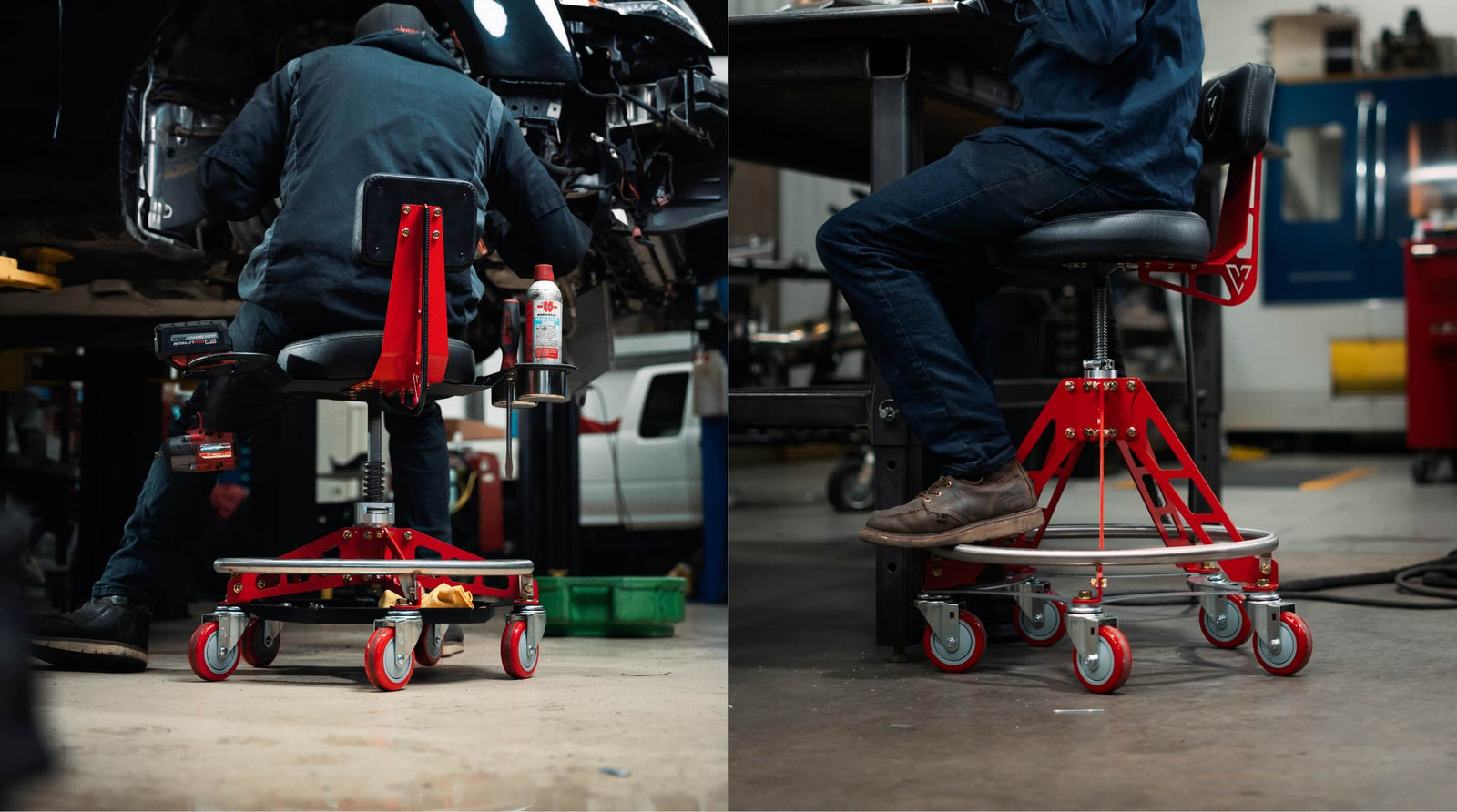 AMERICA'S #1 RATED SHOP CHAIR
American-made shop chairs designed to prevent back pain & tipping.
SHOP BESTSELLERS
LOW-PRO

$425

---

Free, Quick Delivery:
Wednesday, December 13

ROBUST STEEL

From $525

---

Free, Quick Delivery:
Wednesday, December 13

VYPER TURBO FAN

Regular price $495 Sale price $445

---

Free, Quick Delivery:
Wednesday, December 13
SHOP BEST SELLERS
OUR TOP CATEGORIES
Find our top categories below. If you're still unsure, find the perfect chair by taking our quiz by clicking here.
Icon Blocks
MADE IN THE USA
Manufactured in Green Bay, WI.
FREE SHIPPING
We'll cover that for you!
FAMILY-OWNED
No funny business, no BS.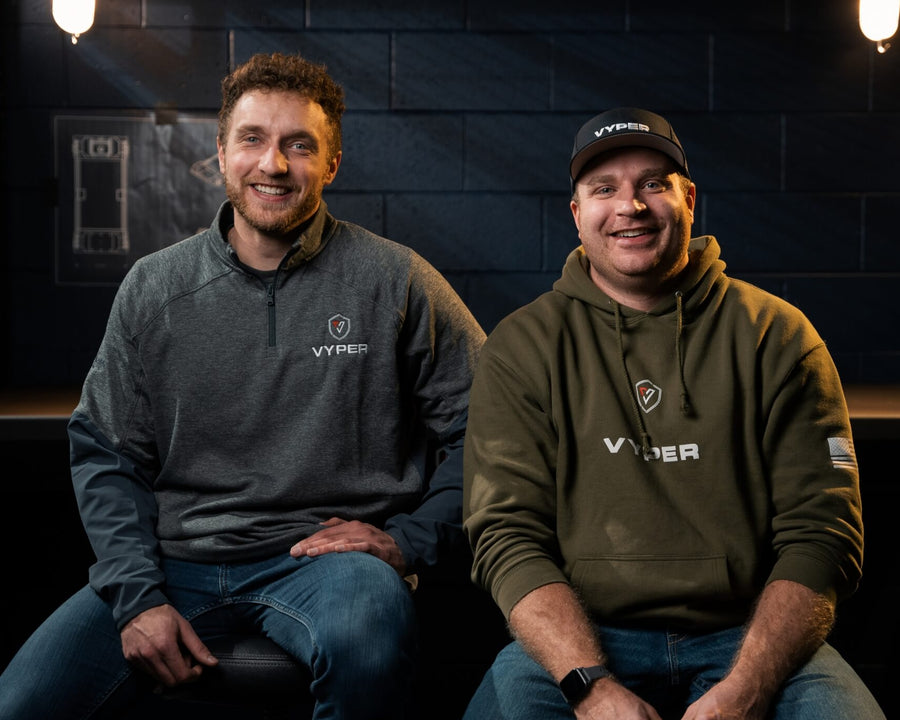 WHY WE STARTED VYPER
For far too long we've seen the garage industry filled with cheap, poorly made overseas products sold by organizations that are solely focused on margins.
Here at Vyper, we're not focused on the margins. Instead, we're focused on manufacturing American Made products that actually solve your problems and will last you a lifetime, while providing American jobs.
We're here to bring American manufacturing back and we're excited to have you a part of the Vyper family!
USED BY THE BEST
Vyper Chairs were designed for those that are just beginning all the way to those that have unmatched skill.
WHAT MAKES VYPER CHAIRS GREAT?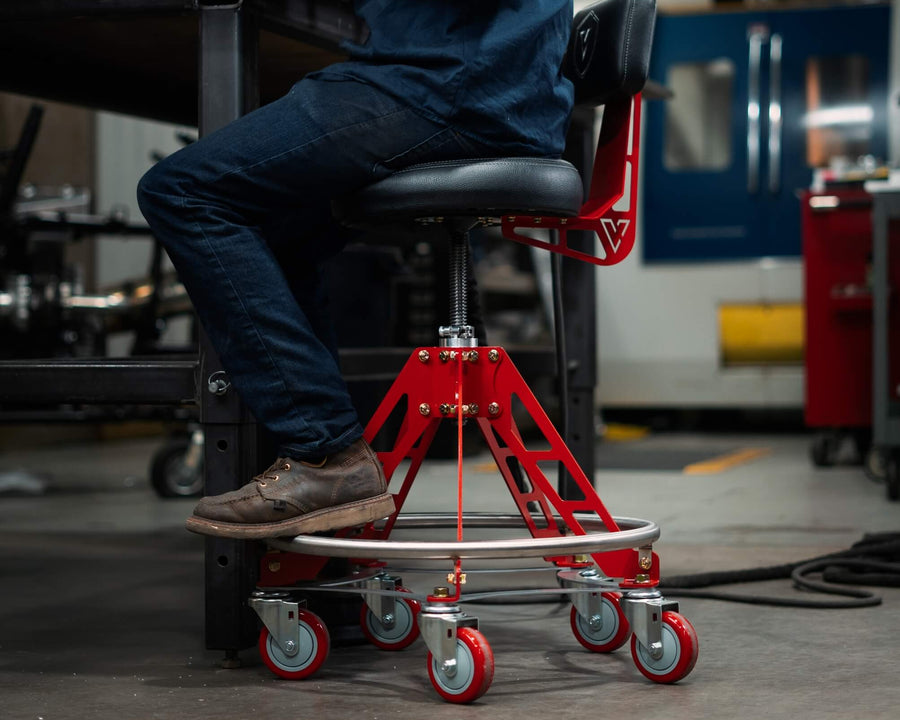 UNMATCHED STABILITY & COMFORT
The days of thin seats and tiny wheels are over! Vyper Chairs are equipped with large, 4" industrial grade casters so you can roll over any surface without tipping. Plus, you can do this while sitting on 3.5" of thick, comfortable foam seat.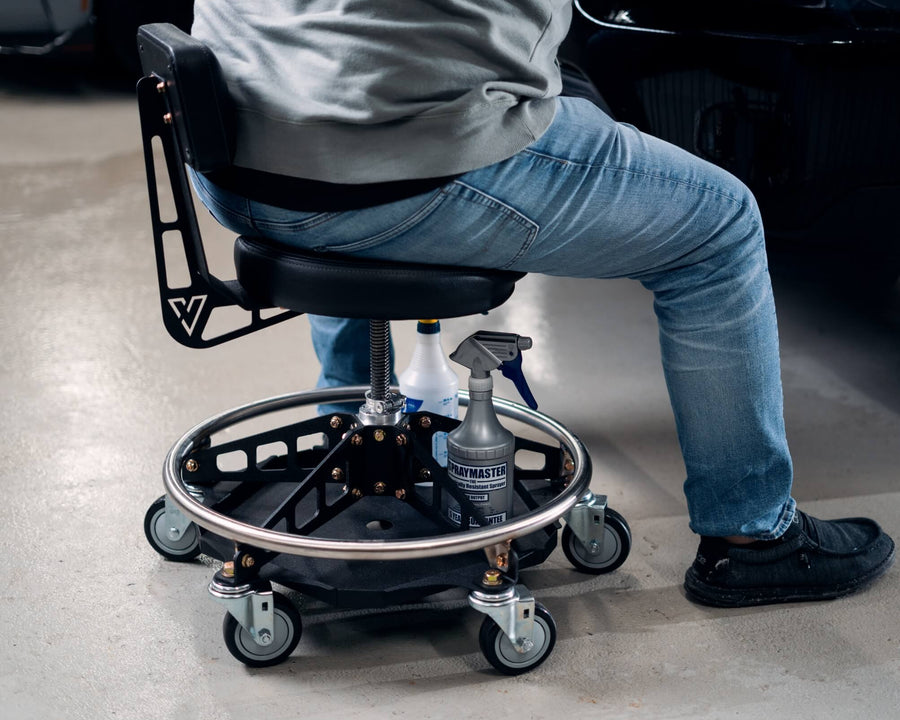 BACK & KNEE PAIN RELIEF
You shouldn't have to prevent what you want to do because your back and knees hurt. Get back to doing what you love with a perfectly angled backrest for lower lumbar support, while taking pressure off of your knees.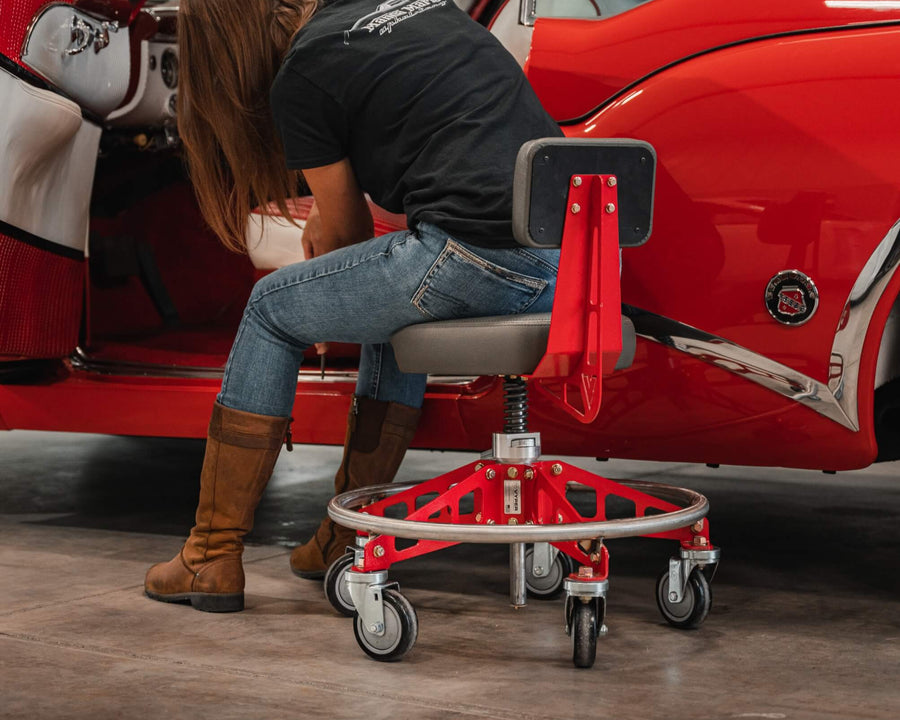 AMERICAN MADE & BUILT TO LAST
Vyper Chairs are proudly Made in America and are built using only premier parts. You deserve nothing but the best and that's what we're here to provide you!
OVER +40,000 HAPPY CUSTOMERS
MY BACK SAYS "FINALLY SOME SUPPORT"

"I spend hours everyday in my shop working on woodcarving projects and the added back support has made a huge difference in relieving back stress. Thanks for making such a well designed and solid product and speedy delivery."

"This chair has been a joint and back saver for me! Great quality. I want to but more for my shop! Can't say enough about how pleased I am, and how much more comfort I am in while working in my shop! I highly recommend buying from them!"

"I've been looking at this for a long time. I had my trusty cheap red stool. It finally broke and I ordered my Max. This is a pricy item but everything about this is quality. The precise fit, nice threads, great instructions, quality paint made this purchase a great one."

"This chair is no joke. It's amazing expensive yes but well worth it. This chair has actually sped up my detailing process. I highly recommend Vyper chair"
HELP CENTER
We understand it can be difficult to find the perfect Vyper Chair for you.
Don't worry, we have the resources below that will certainly help you find the perfect chair.
YOUR CART
Item added to your cart
[count] items added to your cart
Cart was successfully updated
Your cart is currently empty